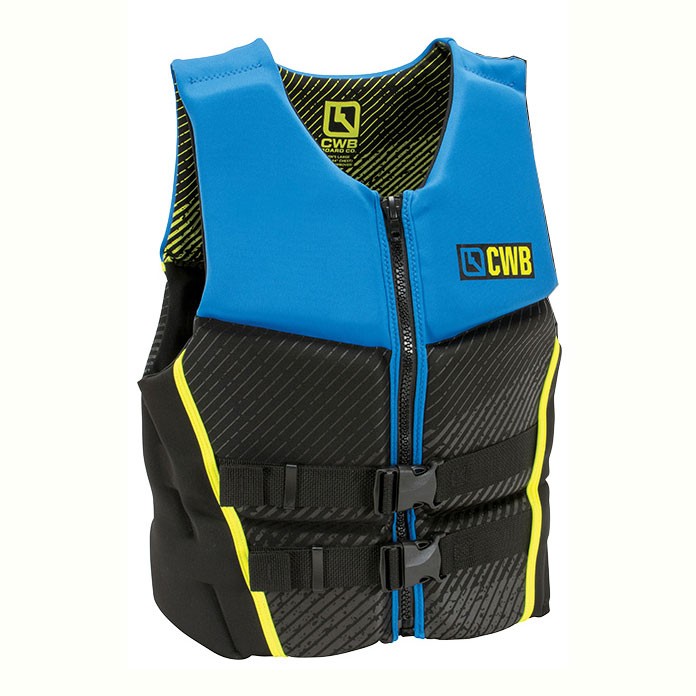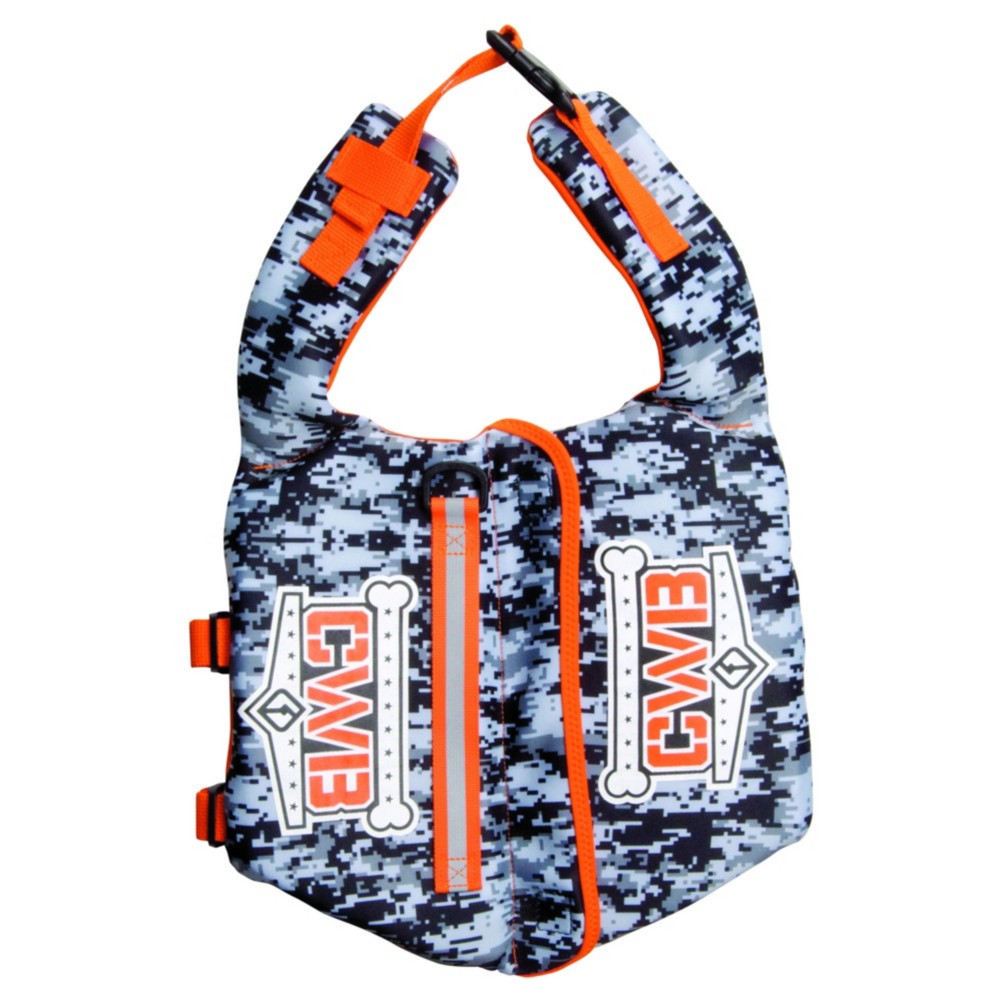 ...CONTINUED FROM ABOVE
If you have kids riding on your boat or heading out to do some water skiing, tubing, wakeboarding or just swimming around, CWB has some great life vests to accommodate their frames. Ranging from infant life vests to juniors and teens, CWB has features to provide safety and comfort so your child can enjoy the water and you don't have to worry about them. Some features that stick out on the younger CWB Life Vests for toddlers and infants is the grab handles. These are great for when you need to haul them back onto the boat. It's a strap located behind their necks that make a quick grab super easy. Even the adjustable crotch straps on the children's CWB Life Vests provide not just additional comfort but also peace-of-mind for you knowing that the life vest won't slip off of them.
The adult versions of the CWB Life Vests vary but most have buckles and zippers to lock you in securely so that a hard fall on the water won't send your life vest flying off. They also allow you to customize the fit so that you're comfortable. Some have sections which makes mobility easier and enough space in the arm holes so that you can swim, handle pass and more with ease.
CWB has a lot of great products from wakeboards to surfers and boots so when it comes to keeping you safe, you can rely on a CWB Life Vest just like you can rely on all of their products.