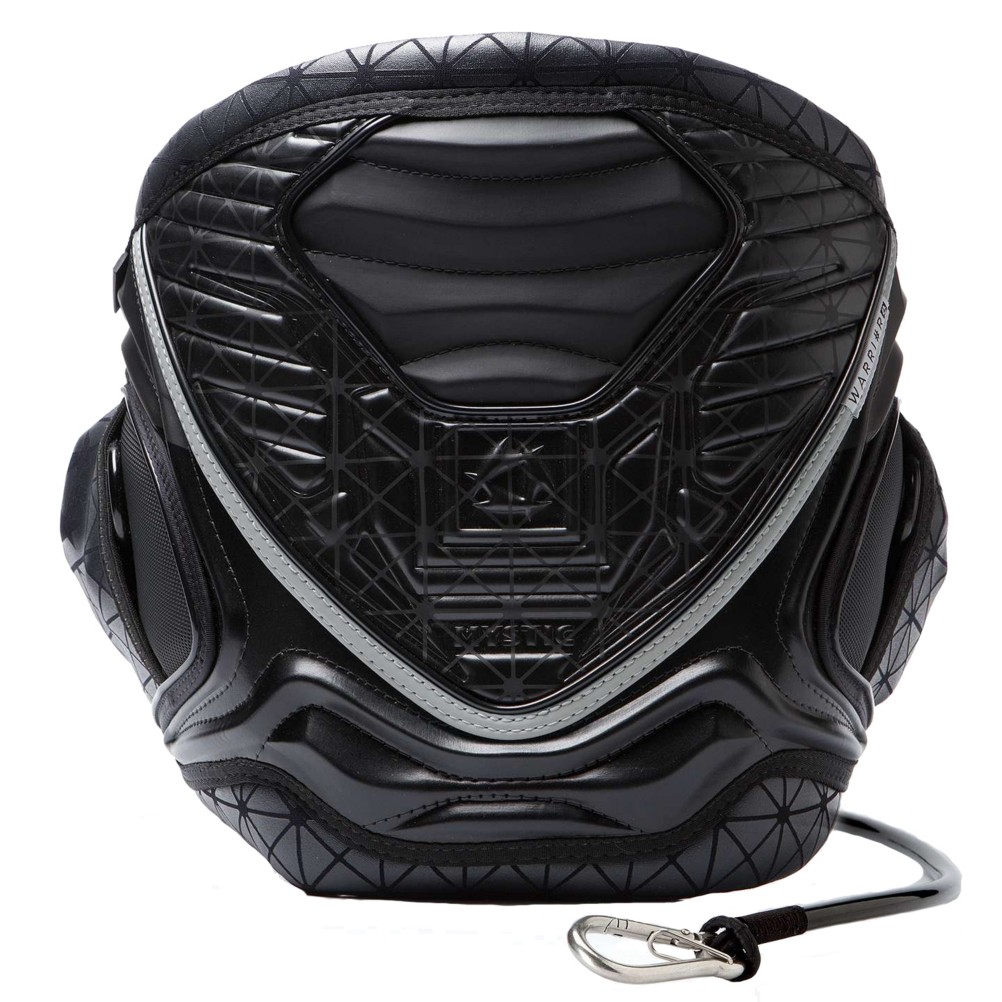 ...CONTINUED FROM ABOVE
The harness is comprised of a few different components. Mainly, they're padded and built for strength. They also have a spreader bar and harness hook that is used to attach the rider to the kite. They also have tightening straps for the perfect fit and an attachment for your safety leash.
Harnesses are built in two ways; seat harnesses and waist harnesses. While they are different in design, they both hold equal benefits when wearing.
Seat Harness – the seat harness is worn around the waist and legs of the rider, like a pair of shorts. It has leg loops and a waist strap to prevent the harness from riding up from the weight of the wind. They encompass more of the body and keep the kite centered on the body through tricks. While slightly bulkier, they maintain their ability for a full range of motion.
Waist Harness – The waist harness is worn higher on the body, encompassing the tops of the hips. These are considerably less bulky and often considered to be more comfortable, especially when on the water. Waist harnesses allow for more comfortable movement, particularly when performing inverted, rotational or big air tricks. Waist harnesses do hold one drawback; they ride up. While this doesn't seem to bother anyone, it should be noted. The bulk sacrifice seems to outweigh the movement when wearing.
For more information you can check out our Harness Buying Guide, or contact our friendly Customer Service Staff.